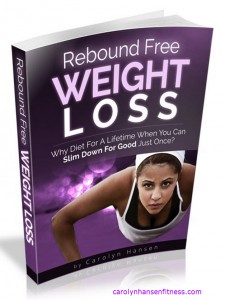 How many people do you know that start up a diet program hoping to lose weight temporarily?
How many people want to get down to their ideal weight only to have it come piling back on shortly after they come off their diet protocol?
Pretty easy answer huh? NONE.
Who the heck wants to go through all that work only to have what you've done reappear?
People want a diet that is going to help them lose weight and keep it off for good, they want to make sure that they sustain that new lower weight for all of time to come.
They want a permanent weight loss solution and I am sure if you are reading this that's exactly what you are looking for too.
Unfortunately, most diet plans actually work against your body and if anything only set you up to gain body weight in the future.
For permanent weight loss you need a new approach to your weight loss goals.
What you need to learn first is smart nutritional habits that will work with your body rather than against it. What you don't need is to go on another very low calorie diet in order to lose weight, unless of course you want to invite yo-yo dieting into your life.
You need some recipes to get you going in the right direction…recipes that will help you to get started eating right.
Let's start with breakfast…your most important meal of the day:
Egg Scramble With Fruit Salad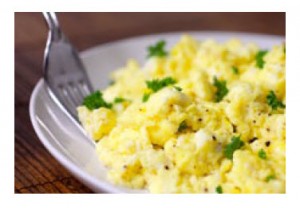 This is a protein packed breakfast that will definitely calm your hunger pains and give your muscles everything they need for the day ahead.
Ingredients:
4 egg whites
2 yokes
2 tbsp. salsa
½ cup diced peppers, mushrooms, onions
1 tbsp. olive oil
½ sliced banana
½ cup sliced strawberries
1 sliced kiwi
1 tbsp. unsweetened dried coconut
2 tbsp. slivered almonds
Directions:
Whisk together eggs then pour into a pre-heated skillet with olive oil.
Scramble the eggs continuously with a spatula until fully cooked. Next, top with salsa and serve alongside the fruit salad. Sprinkle coconut and almonds on top of the fruit salad before serving.
Makes 2 servings.
Lunch:
Red-Pepper Shrimp Salad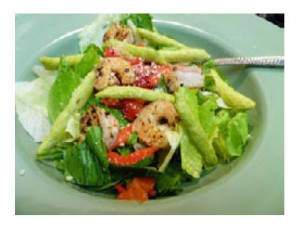 Shrimp is one of the best protein sources that you can add to your day as it's high in protein, fat free as well as carb free. For the dieter on an intense diet plan, it can't be beat.
This salad is lower carb, but rich in nutrients and high in fiber. It also contains a nice balance of healthy fats as well to ensure that your hunger never gets out of control.
Ingredients:
2 cups chopped hearts of romaine
5 grape or cherry tomatoes
1/4 cup sliced cucumber
1 sliced celery stock
½ cup kernel corn
½ sliced red pepper
½ cup sliced mushrooms
20 cooked peeled shrimp
1 tablespoons Italian salad dressing, prepared with olive oil
Directions:
Toss the lettuce, tomatoes, celery and cucumber into a salad, drizzling dressing on top.
Next, add the shrimp on top and then toss once again.
Sprinkle with salt and pepper before serving. Makes one serving—approximately
200 calories.
Dinner:
Apricot Chicken With Barley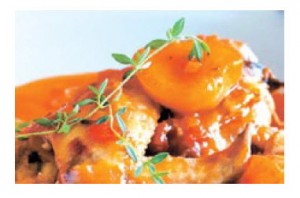 Chicken is a perfect source of lean protein to be adding to your diet and with the sweet taste of apricot for something totally unique and different, you can't go wrong.
Try it with barley rather than traditional brown rice for something completely unique and different.
Ingredients:
4 boneless, skinless chicken breasts, (about 1 1/4 pounds), trimmed and tenders removed
3/4 tsp. salt, divided
1/4 tsp. freshly ground pepper
1 tbsp. olive oil
3/4 cup dry white wine
1 medium green onion, minced
4 fresh apricots, pitted and chopped
2 tbsp. apricot preserves
2 tsp. chopped fresh tarragon, or 1/2 teaspoon dried
2 cups prepared barley
Directions:
Place chicken breasts in between two pieces of plastic wrap and then roll over with a rolling pin or meat mallet until they're about ½ inch thick. Add salt and pepper to taste.
Heat oil in a skillet over medium high heat and then add the chicken, cooking until no pink remains. Move to a plate, covering to ensure it stay swarm.
Next, remove the pan from the heat and add the green onion and wine. Return and cook over medium heat for about three minutes. Add in the apricots and cook until the fruit is tender but not soggy. To that, add the preserves and tarragon.
Place the chicken back in the pan and cook for another 2–3 minutes to allow the flavors to blend.
Serve with the brown rice immediately.
Makes 4 servings.
You'll find more of these delicious health giving, weight reducing recipes in my "Rebound Free Weight Loss" program. Isn't it time you learn what it really takes to win the weight loss battle once and for all?