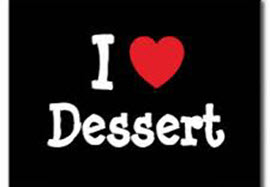 In a perfect world, desserts would be healthy. They would provide you with anti-oxidants, minerals, amino acids, and enzymes. There would be no bloating, lethargy or guilt felt as a result of eating them either.
Is there such a dessert? A way to feed our body nutrients while enjoying one of mankind's favorite past times…snacking on desserts and treats?
You might be surprised to know that the answer is simple…raw desserts created from nature's bounty…without processed ingredients or high heat that destroys the nutrients.
Eating "raw" (including dessert) helps eliminate the culprits that have been linked to degenerative diseases and weight gain including "bad carbs" (white flour and sugar) and "bad fats" (saturated fats and trans fats) along with a heap of unhealthy chemicals and preservatives.
When we eat raw desserts, we eliminate the age old tradition of baking itself and incorporate another way to create traditional-tasting cakes, pies, cookies, creamy desserts, ice creams and candies that taste every bit as good as or better than traditional versions.
Raw desserts are easy to make and provide health-promoting vitamins, enzymes, and fiber yet provide yummy desserts and treats to your family and friends. I'd say that's a win-win situation.
By replacing flour with ground nuts, dried fruits and other natural sweeteners for sugar; avocados, coconut and coconut oil for butter; cream and eggs you can enjoy "guilt free" desserts that not only help to achieve ultimate health, but also help maintain healthy weight.
As you increase your intake of whole fresh ingredients, you will notice your body becoming not only healthier but leaner and more energetic as well.
Here's a family favorite sure to win favors and put feathers in your cap:
Apple Pie With Cashew Cream Topping

8 apples (any variety)
½ cup dates (soaked 30 minutes and drained)
½ cup raisins
1 teaspoon cinnamon
½ teaspoon nutmeg
1 teaspoon vanilla essence
juice of a lemon
water as needed
Roughly skin, core and chop the apples and place in food processor with dates, raisins, lemon and spices. Blend until the apples are broken up but still a little chunky. Add a little water if needed a tablespoon at a time to allow the mixture to blend together. Pour mixture into a dish or pan.
Topping:
1½ cups cashews
6 dried dates (soaked 30 minutes and drained)
¼ cup coconut oil (warmed until liquid)
2 teaspoons vanilla essence
¼ cup honey water as needed
Process all ingredients and blend until smooth and creamy adding water as necessary. Smooth on top of apple mixture.
For more raw dessert recipes check out "50 Raw Dessert Recipes" volume 1 and 2. Both are loaded with incredible, mouth-watering desserts that your friends and family will rave about and you'll feel good about.